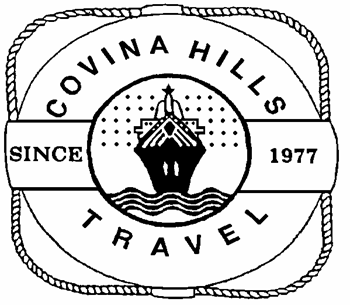 Fran & Pete opened Covina Hills Travel in 1977. We are a family owned Travel Agency with over 35 years in Covina, providing exceptional travel opportunities around the world.
We pride ourselves on our excellent customer service. Please feel free to contact us if we can help you in any way.
Office Hours
Monday-Thursday 9:00 AM to 4:30 PM Pacific Time
Friday 9:00am to 1:00pm Pacfic Time
Satruday & Sunday CLOSED
Telephone
626-967-2755
800-688-8728
626-915-0292 - FAX
E-mail

Physical Address
Covina Hills Travel
940 N. Grand Ave.
Covina, CA 91724
Located in the Grand Ave Plaza shopping center, on Grand Ave between Cypress & Covina Blvd.