Bluegrass and Blue Ridges: Louisville to Nashville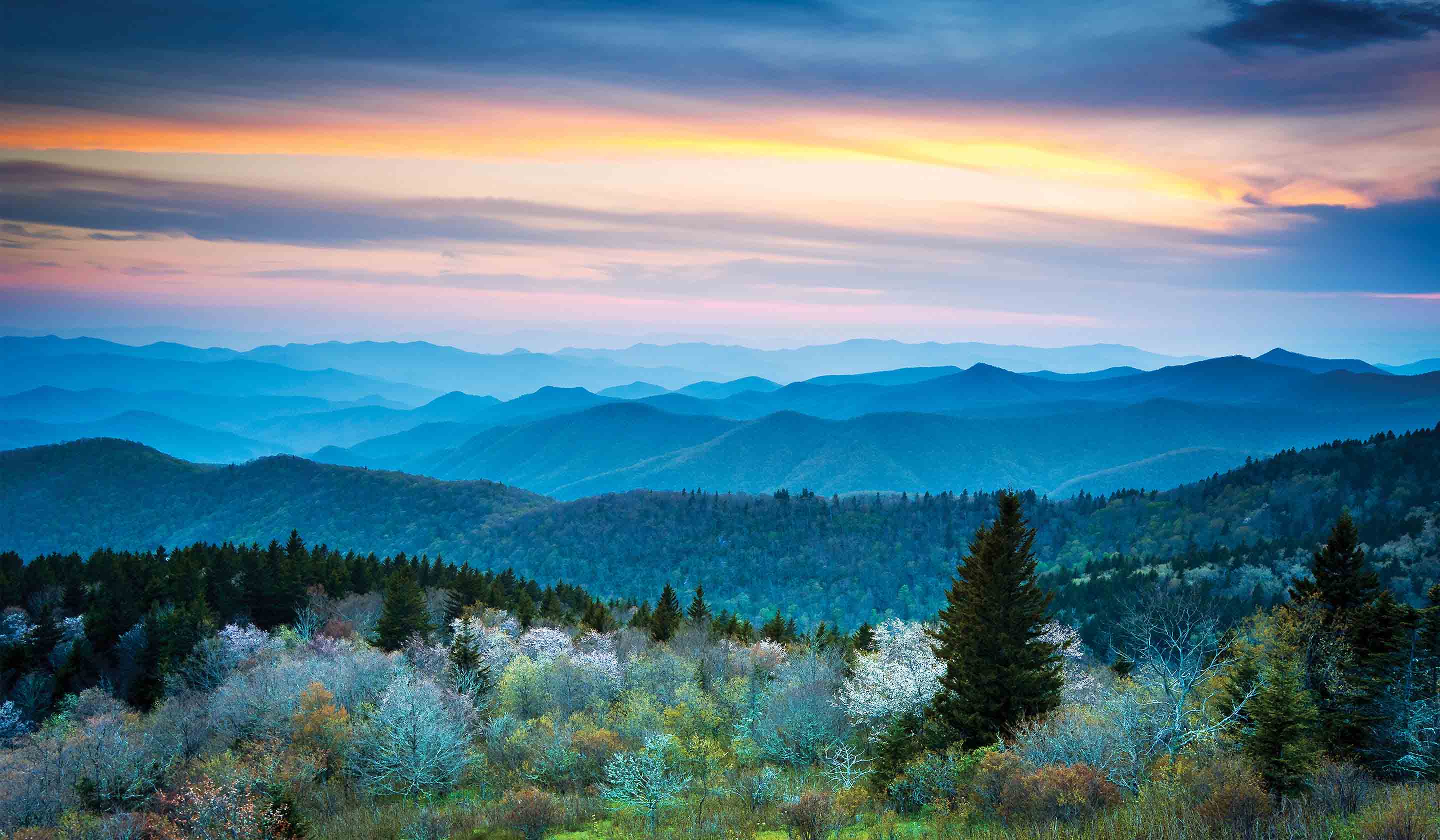 Bluegrass and Blue Ridges: Louisville to Nashville
Celebrate the history, cultural heritage and natural beauty found in three of the most popular states in the Appalachian Mountains... and discover the natural wonders of
the Great Smoky Mountains...
on an intriguing journey c
rafted with filmmakers Ken Burns and Dayton Duncan.
Tauck Exclusives and highlights include... original film content produced exclusively for Tauck by
...

We are a leader in the creation of enriching travel experiences that enhance people's lives by broadening their knowledge and fulfilling their dreams. We are a family company built on a timeless philosophy of integrity, innovation and respect. By exceeding customer expectations, we continually build a loyal and dedicated following.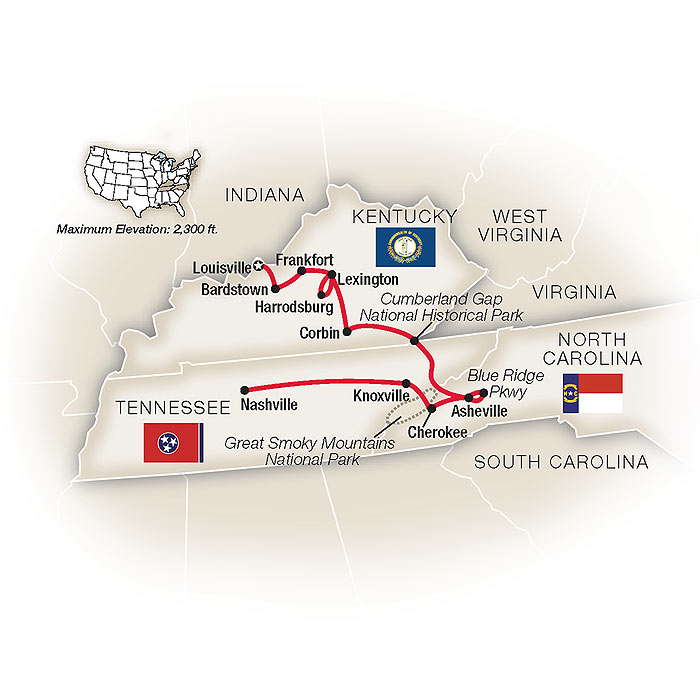 Day
Destination
1
Louisville, Kentucky, USA
2
Lexington, Kentucky, USA
3
Lexington, Kentucky, USA
4
Asheville, North Carolina, USA
5
Asheville, North Carolina, USA
6
7
Nashville, Tennessee, USA
8
Nashville, Tennessee, USA
9
Nashville, Tennessee, USA