Classic Italy, Small Groups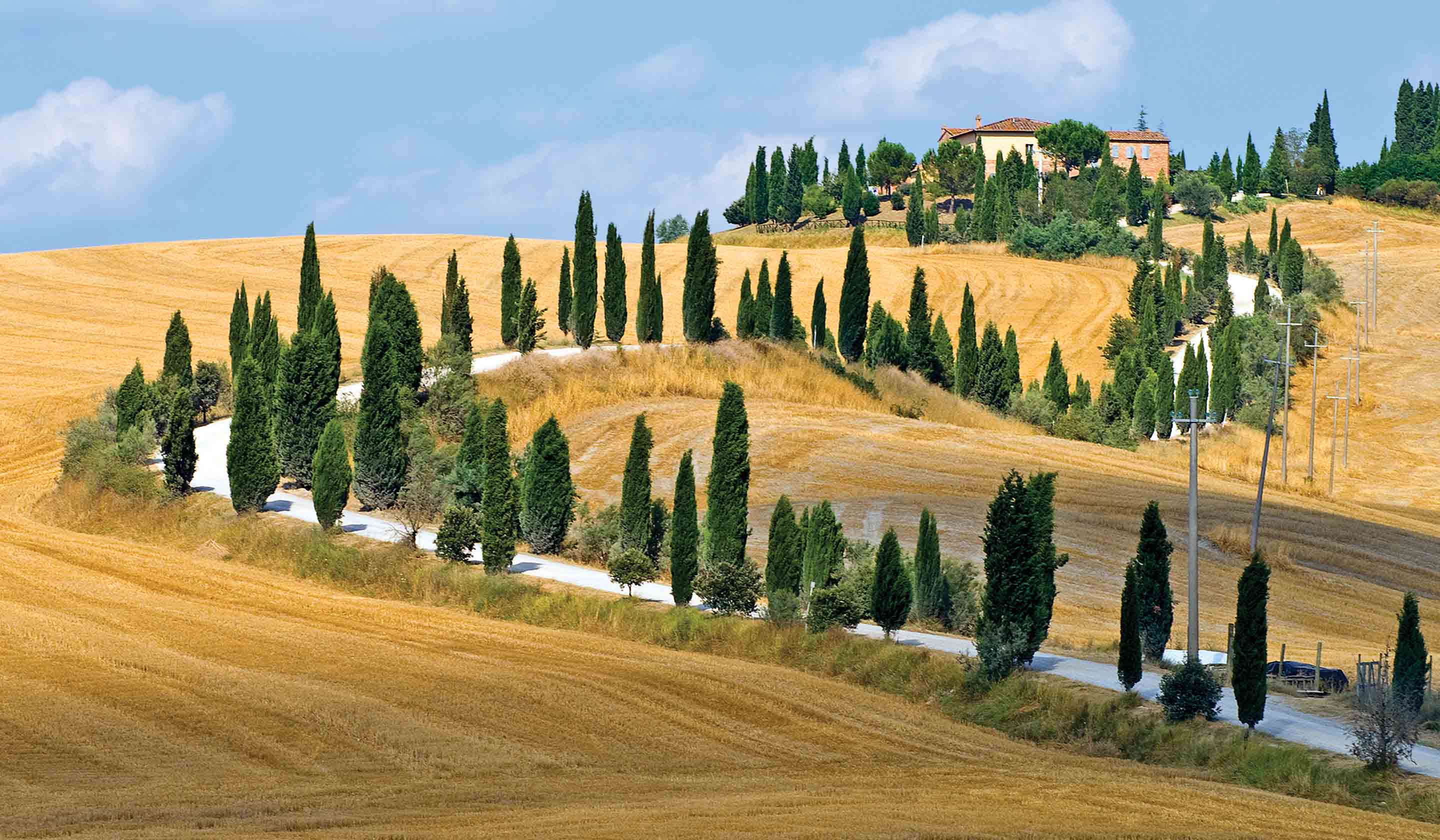 Classic Italy, Small Groups
A grand tour – in a small, intimate group... a trip of a lifetime
through the most sought-after destinations in Italy with names like the Amalfi Coast, Sorrento, Rome, Venice and Florence... As you contemplate Michelangelo's vast painted drama on the Sistine Chapel ceiling... drive along the blue Mediterranean on the incomparable Amalfi Coast... wander the lavish halls of the Doge's Palace on an after-hours visit... explore the haunting ruins of ancient Rome at the Colosseum or Pompeii, where time stands eternally still... consider the passion of the Renaissance in the art masterpieces of the Uffizi... cross cobblestone piazzas under the Tuscan sun... savor your first taste of Umbrian cuisine... you'll be personally inspired by the art of traveling "small"...

As a family-owned travel company for 96 years, our values and our vision have remained true to our founding tenets: always do the right thing, deliver more than what's expected, embrace change by continually innovating. We're honored to have the trust and guest satisfaction to be named to
Travel + Leisure's
"World's Best" list for 23 consecutive years. Our exclusive access, provided by our longstanding relationships with our supplier partners around the globe, helps us to create journeys
...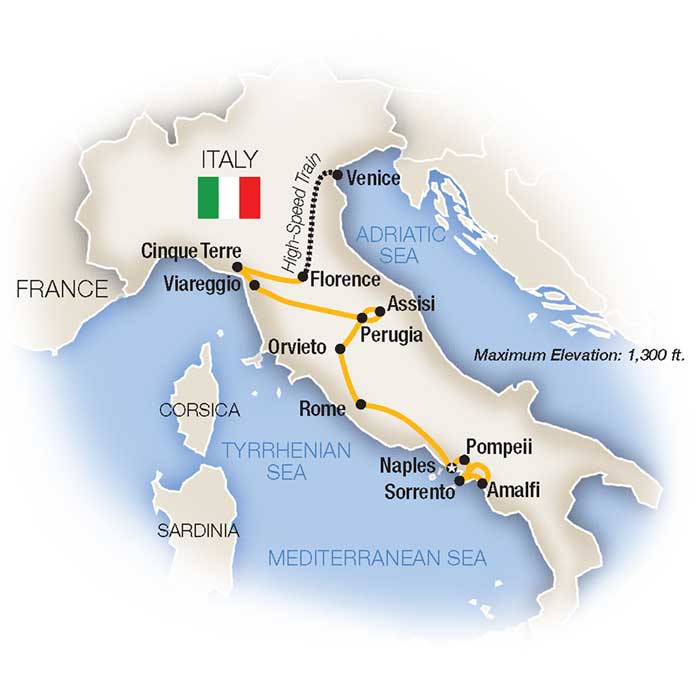 Day
Destination
1
Sorrento, Italy
2
Ravello, Italy
3
Rome, Italy
4
Rome, Italy
5
Rome, Italy
6
Orvieto, Italy
7
Perugia, Italy
8
Viareggio, Italy
9
Florence, Italy
10
Florence, Italy
11
Florence, Italy
12
Venice, Italy
13
Venice, Italy
14
Venice, Italy